GJM Library
SCHOOL LIBRARIES ~ MAKING A DIFFERENCE
Our libraries strive to promote reading and ensure that students and staff are effective users of information enabling them to be lifelong learners.
Salina Villaneda, District Librarian




Kathy Belser, Library Aide

Give us a call.
(361)776-1683

< style="font-weight: bold;">
Looking for a good book? Click the
link above to search the GJM Library
Click here for more information on Children's Programs at the Ingleside Public Library!
TumbleBooks!
Talking picture books, e-books, audio books and more! Choose the TumbleBook Library for lower elementary levels and TumbleBookCloud junior for upper elementary.
TumbleBookCloud junior subscription is through 9/2017. User name: gjm Password: books

---
texquest digital resources!
Click the icons below to access TexQuest digital resources! Stop by the library or email Mrs. Villaneda, your District Librarian, for login information.
Kids InfoBits
meets the research needs of K-5 students. It features a visually graphic interface, a subject-based topic free search and full-text age appropriate, curriculum-related magazine, newspaper and reference content for information on current events, the arts, science, health, people, government, history, sports and more.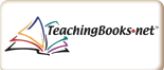 Resource for Teachers!
Take a Video Tour.
TeachingBooks.net is a K–12 resource connecting cross curricular literacy materials to the titles used in classrooms and libraries, including resources to support ELL students and STEAM instruction.