KABOOM/REBUILD TEXAS PLAYGROUND BUILD
December 14, 2019 was a beautiful day, in weather and in spirit! Thanks to Cassie Bell Photography the fun was captured all day long! The day started with breakfast in the Cafe, and then volunteers gathered to hear directions from Kaboom project manager Hunter Stevens and warm up with a little dancing to "Party in the USA!"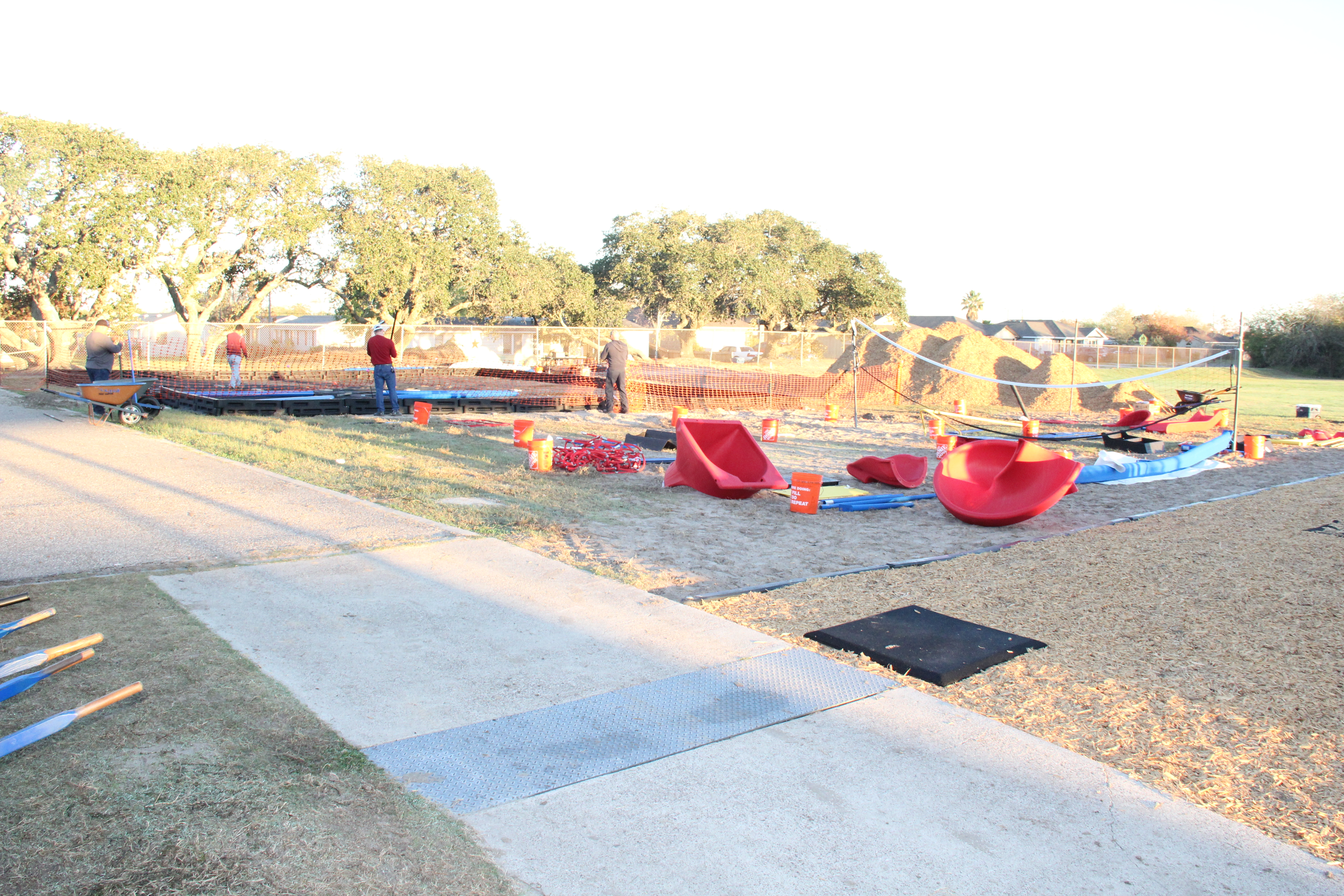 Teams were randomly put together based on a sticker on name tags. It was great to see community members, high school students, staff members, and board members all working together for a common goal! Hunter had warned us we'd want to Kaboom! it with a quick start, and that's exactly what we did!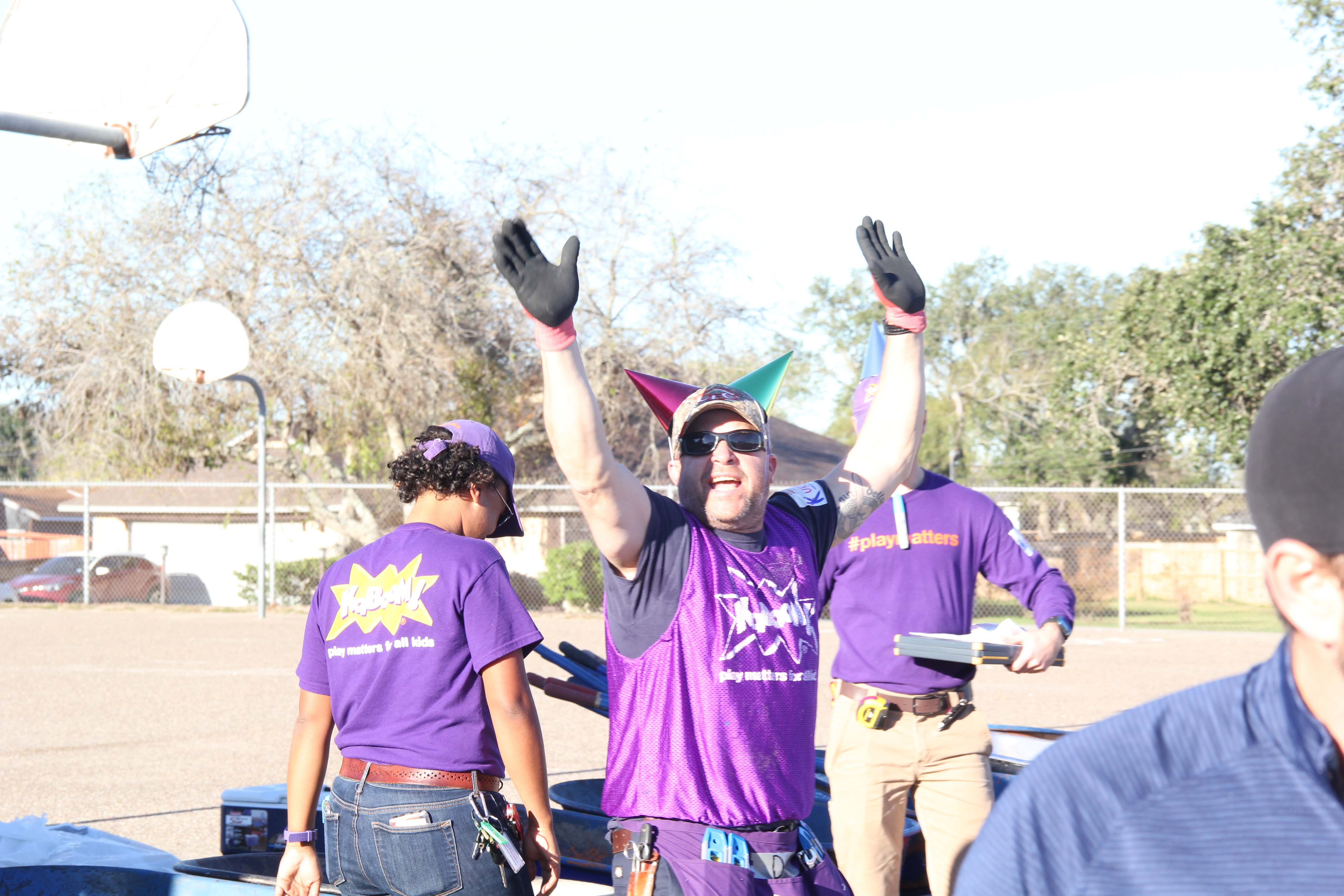 The energy level was high, helped by music from Rockin' Coast Karaoke and good conversations!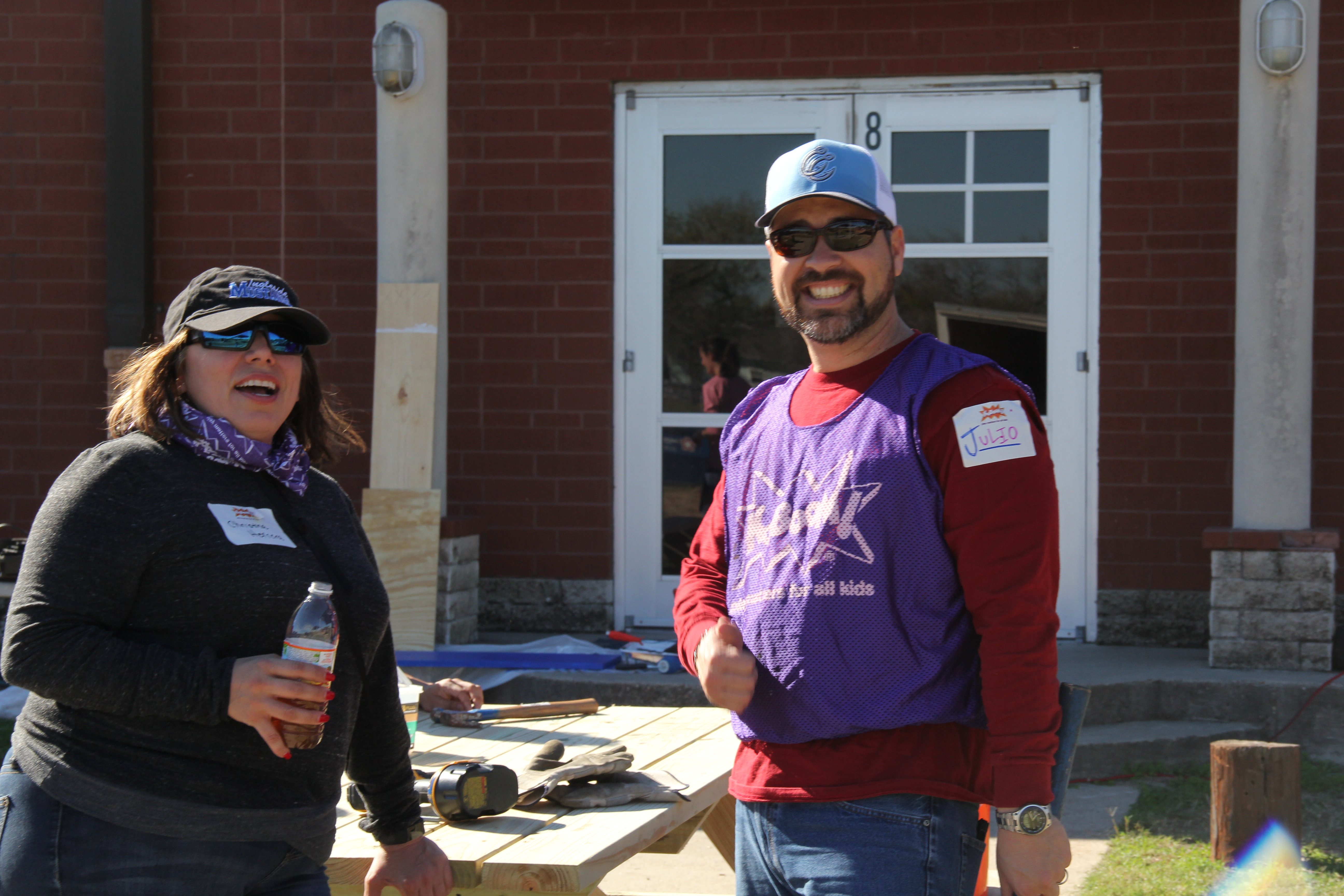 Work was non-stop, with teams beginning to take lunch breaks in shifts starting at 11:30 a.m. Thanks to Aurora Lopez for opening up the GJM Cafe to us and helping keep everyone happy and fed!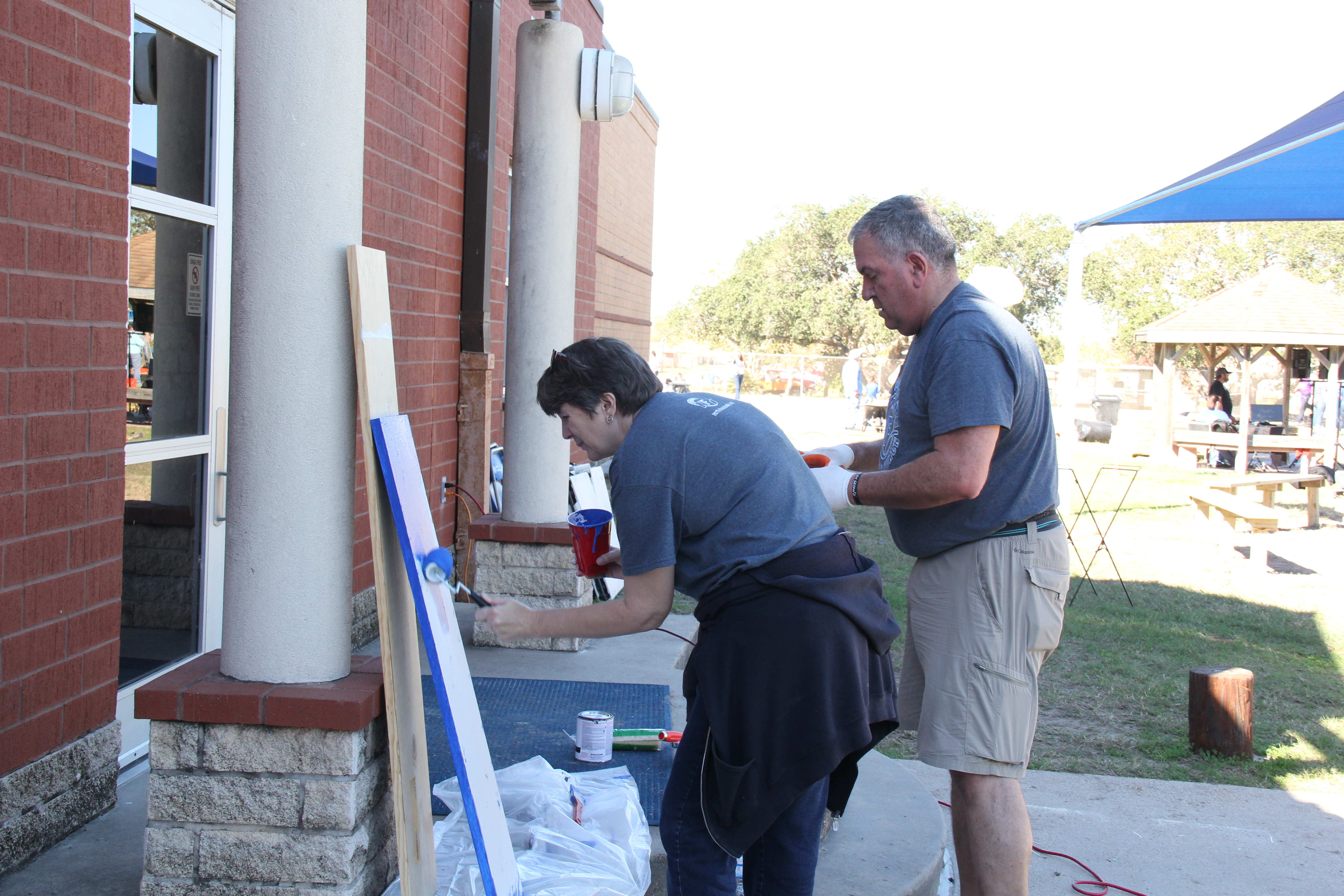 With each hour, progress became more visible as projects were completed! With so many events happening in the area on the same day, we were excited to get a little news coverage!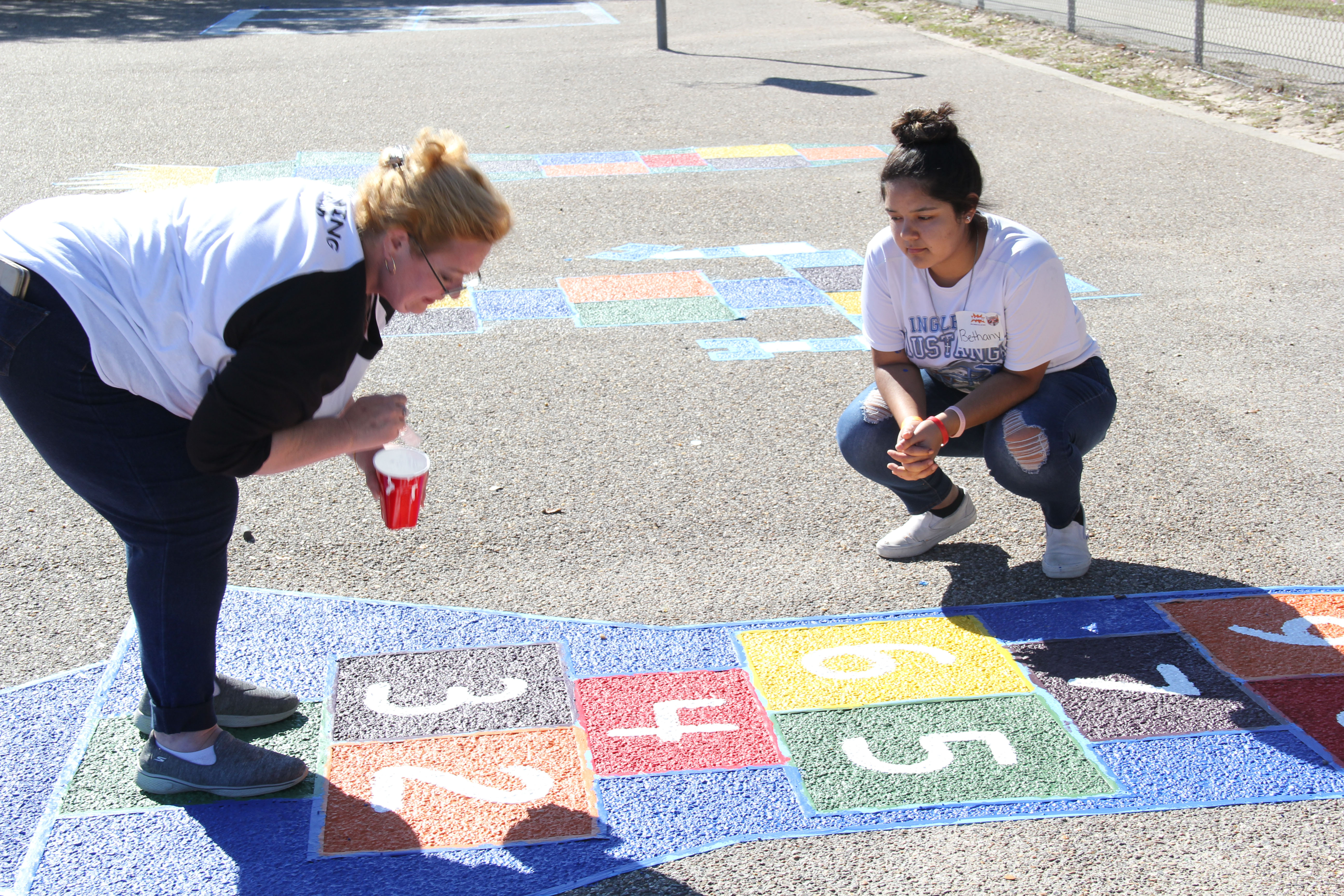 And just like that, it was 2:30 p.m. and the build was complete! After photos and a fun ribbon cutting ceremony, the day was done! Kaboom!