GJM Parents/Guardians,
We will be having our Field Day on May 24, 2022. Parents are welcome to attend and watch their children participate. We ask that you park on the side of the building that has the 4th grade wing off of 4th St. and Avenue K because the field events will be taking place in the field opposite of the cafeteria. In the case of bad weather, Field Day will take place at the high school indoor athletic facility. Students will be bused over there if we have to use that facility.
Below is a list of the grade level events, when students will eat lunch, and some general information for parents. Ask your children which events they are participating in so you can come watch your them if you have the opportunity.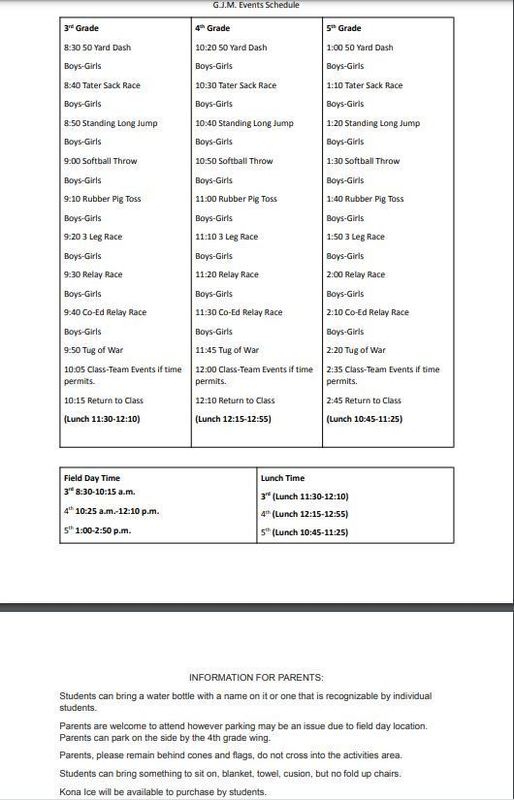 Respectfully,
Kenneth O. Dykes