Dear GJM Parents and Guardians, The GJM Book fair that is taking place this week and next week. We would like to make parents aware they can come to the campus for the book fair this coming Friday, the 24th, from 9 to 11 a.m. and 1 to 2 p.m. and again next Tuesday, the 28th, from 8 to 11 a.m. and 1 to 3:15 p.m. Please make sure you have a valid Texas ID and check in at the front office. Also Kona Ice will be here this Friday at 1: 30 p.m.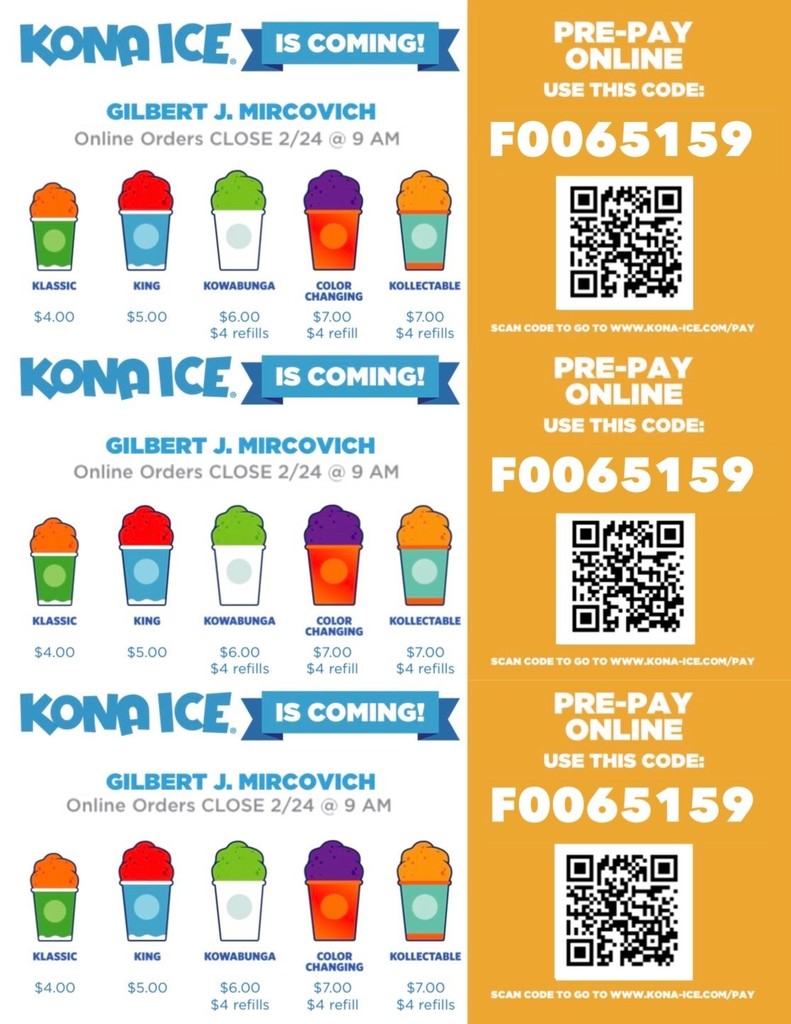 February 28, 2023 , is Spring Picture Day. Flyers will go out the week before. Images are included regarding ordering information.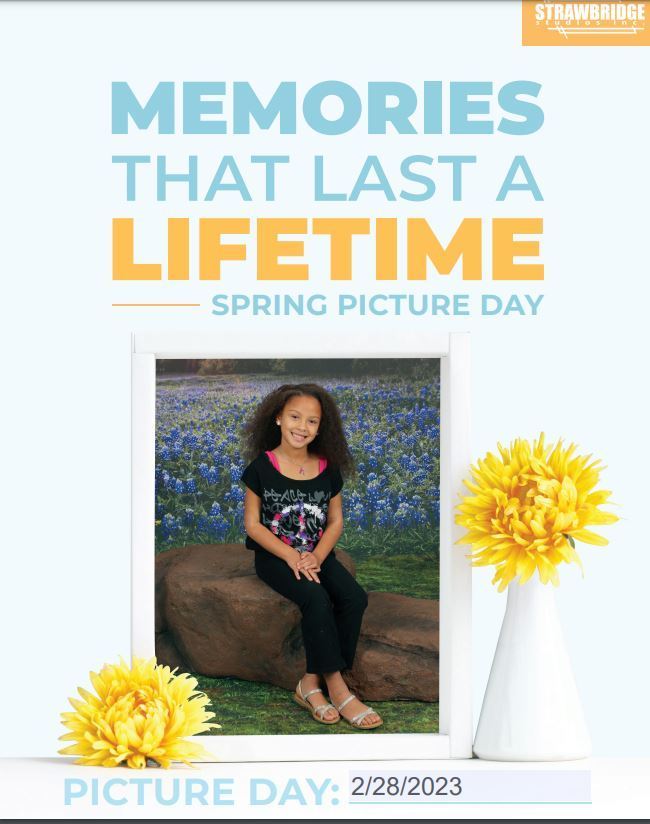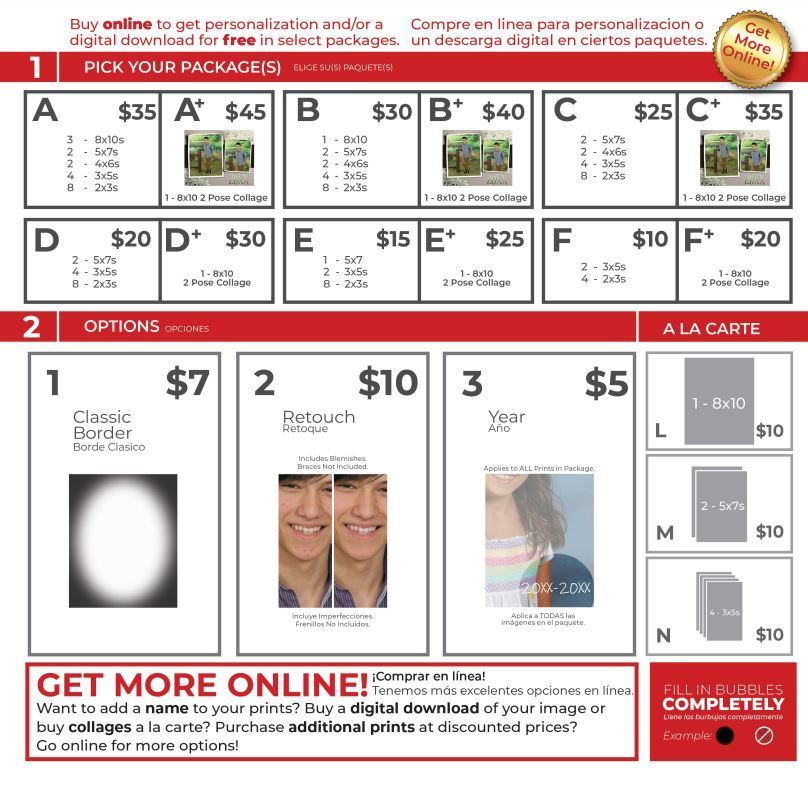 Check out the new GJM Attendance Matters Incentive!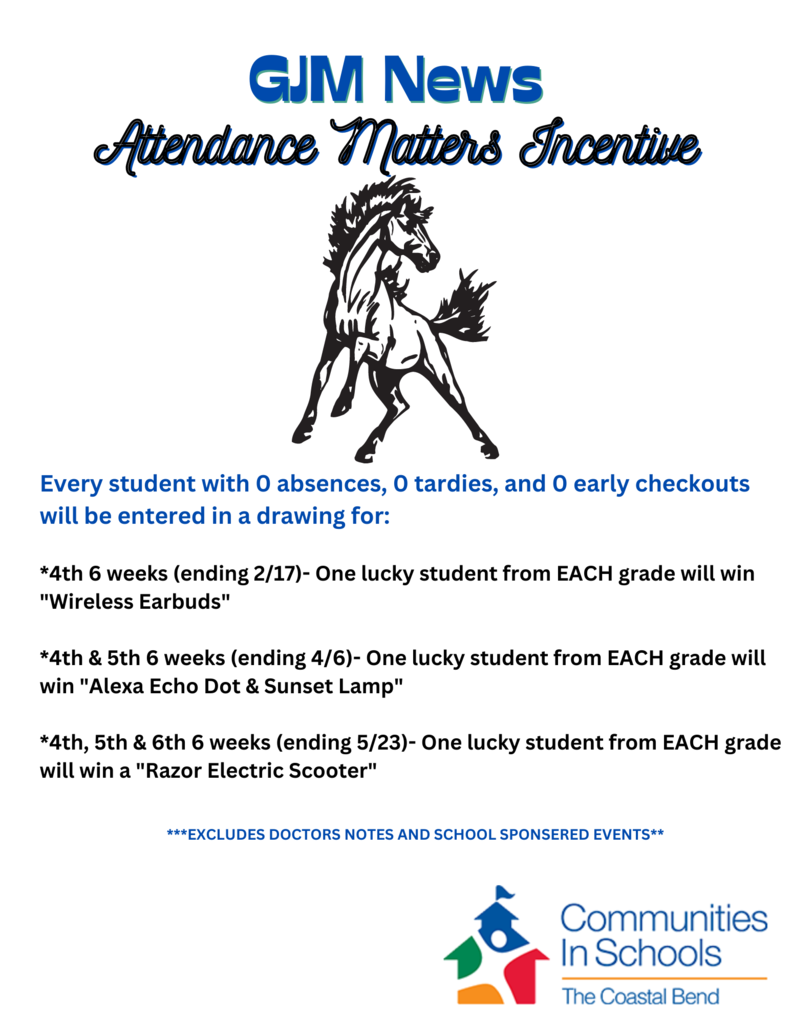 Ingleside ISD has been made aware by the City of Ingleside that there will be a road closure that will affect traffic at GJM Elementary near the intersection of 4th Street and Big Oak Lane. This temporary closure will go into effect on Tuesday, January 24th. Drop off and pickup traffic flow will remain as normal, however, traffic will be temporarily two-way on Big Oak Lane. According to city officials, this is estimated to be ongoing for approximately two weeks. To help eliminate any confusion, IISD will be assisting to guide traffic flow. Please plan accordingly to allow for traffic adjustments. To help illustrate the changes, please review the map below.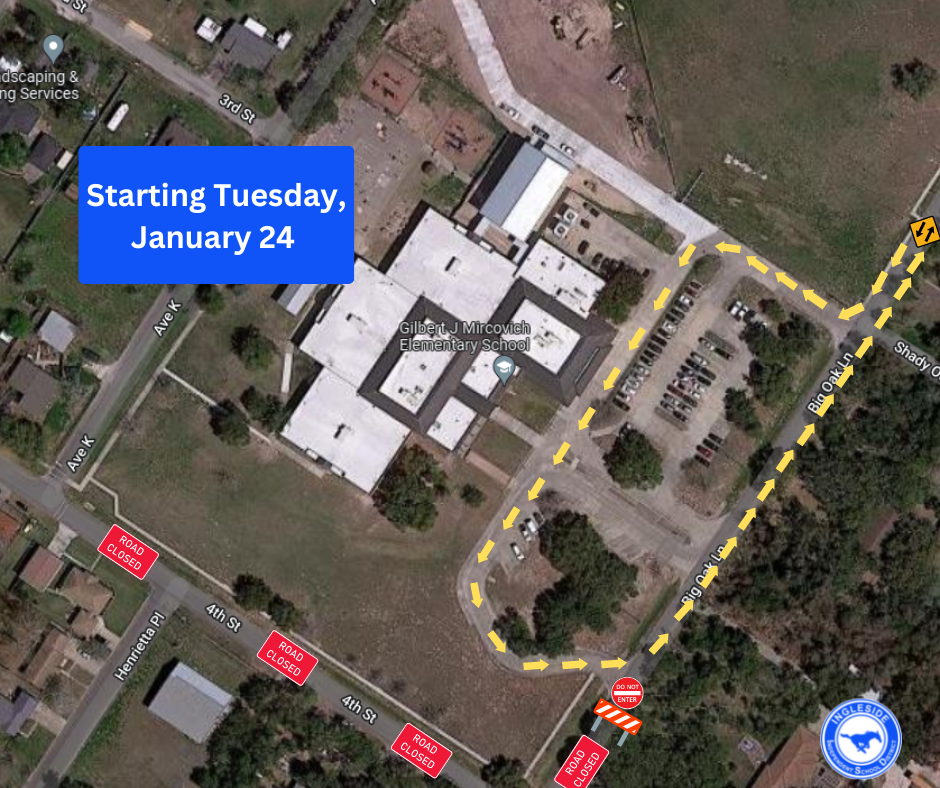 PIE IN THE FACE: The classes at GJM Elementary who earned the most Mustang Bucks for respect got to pie Mr. Dykes and/or Mr. Mircovich in the face. All in good fun, of course!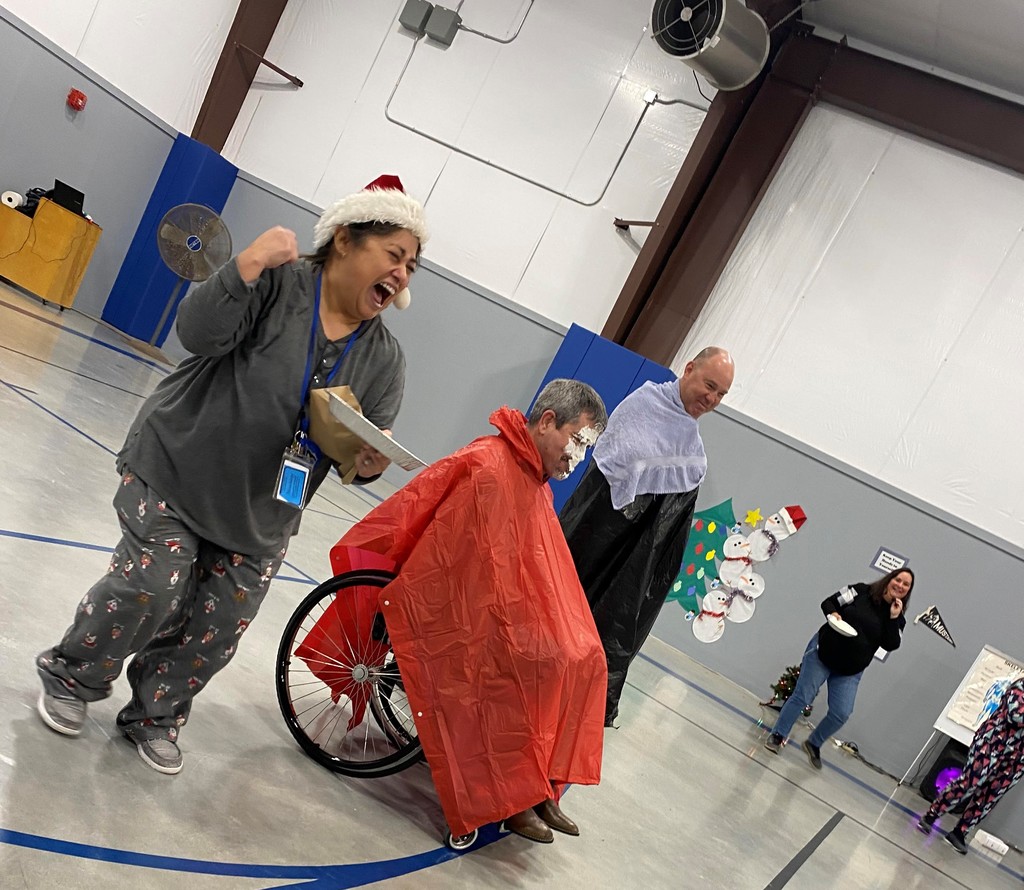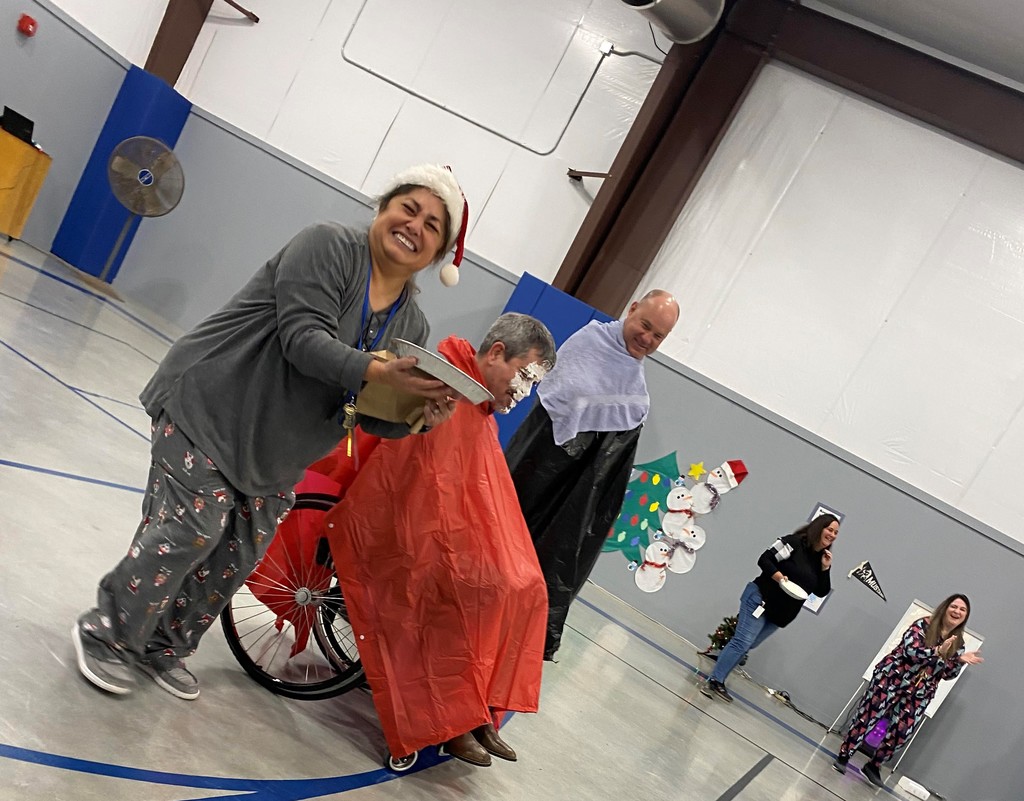 A friendly reminder, Kona Ice will be here at GJM tomorrow at 1:30 p.m. Snow cones on a wintery day! You can order online until 10 a.m. tomorrow.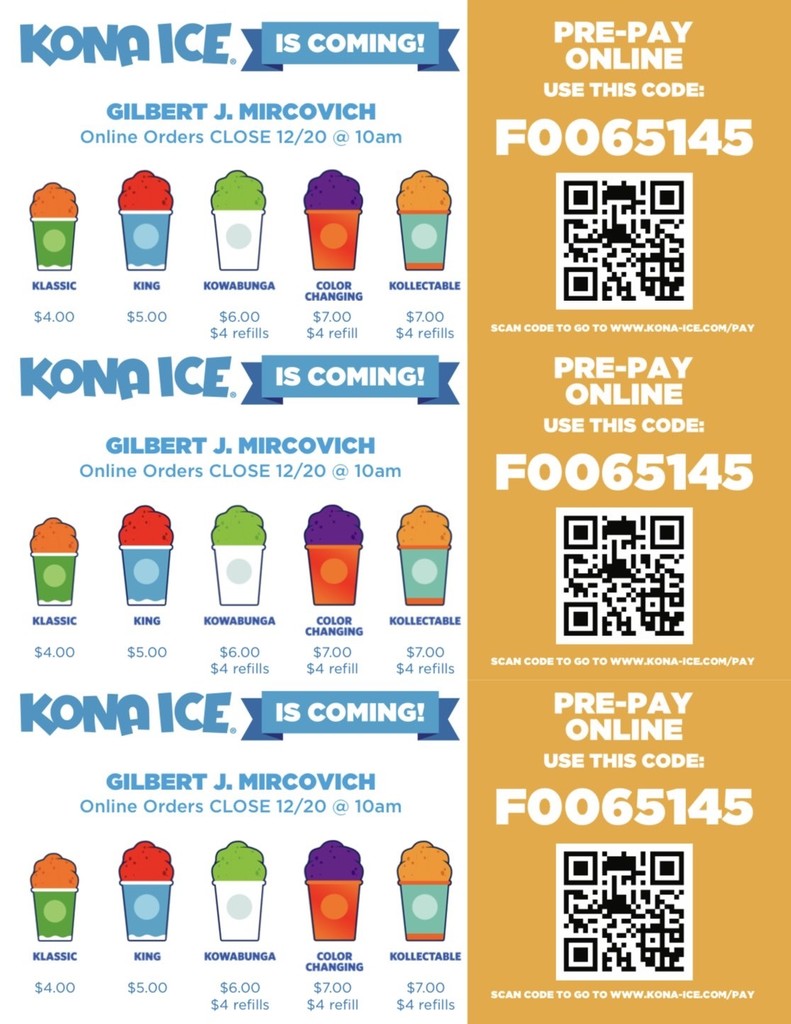 GJM Elementary is in need of our community's support. We are accepting gently used children's clothing. If you're wanting to clean out your closet, please consider bringing those items to the campus. We need Girls sizes 8-14 and Boys sizes 8-16. For questions, please reach out to Nurse Williams at 361-776-1683.

GJM PTO meeting today at 6 p.m. in the GJM cafeteria.
The Ingleside ISD Parent Survey is open! Each year, the District gathers information to enhance current practices and gain feedback to make necessary changes to improve the overall experience of our school system for the students, staff and families of Ingleside ISD as well as the organization as a whole. Your feedback is critical and we value your willingness to share your responses with us. The survey is open now and must be completed no later than Tuesday, December 20th. It is estimated that the survey takes approximately five minutes to complete. To access the survey, please use the following URL link:
https://forms.gle/MLS5i2AGLvyzdFhA6
We thank you for entrusting your child with Ingleside ISD.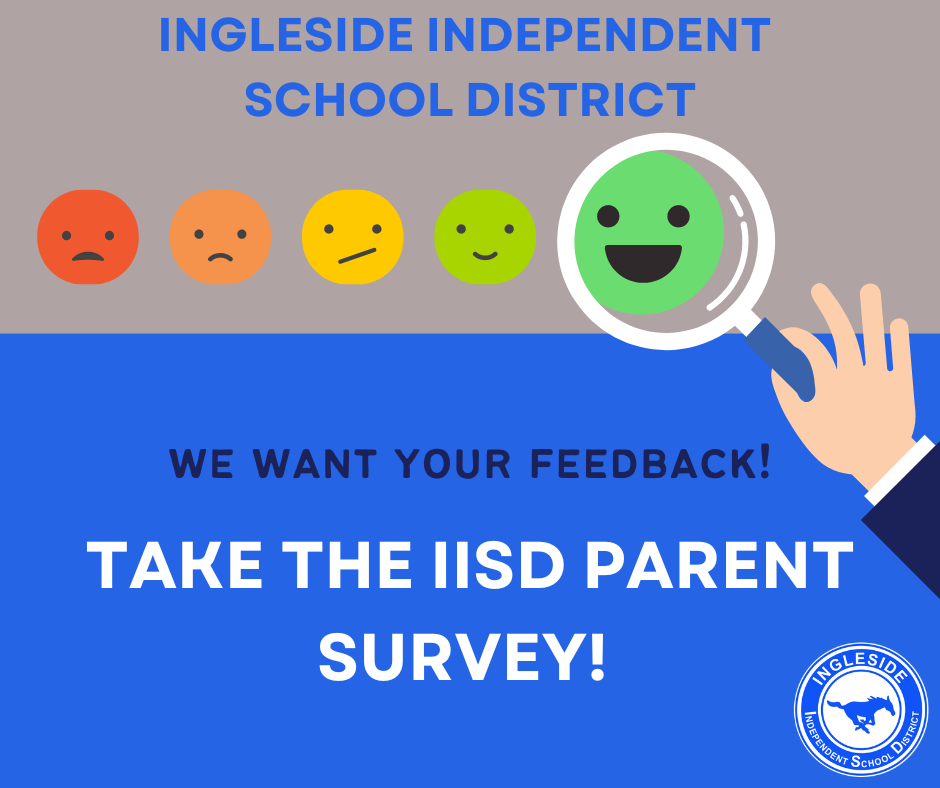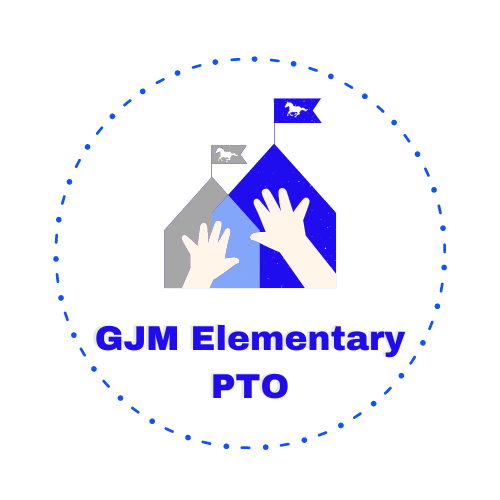 💚❤️🎅FESTIVE, FUN FAMILY TIME: Light Up Live Oak Park will be happening this weekend. Make sure you make plans to join in on the holiday happenings. From Breakfast with the Grinch to Storytime with Santa, there's something for everyone to enjoy.

This is a reminder that parents or guardians are able to come eat lunch with their child on or about the second Monday of every month. All parents or guardians will have to come through the front office and present a driver's license or valid Texas I.D. Once lunch has concluded, the parent will have to go back to the front office and turn in the visitor's pass and exit the main entrance of the building. Our lunch schedule is 5th grade (11:00-11:30), 4th grade (11:35-12:05), and 3rd grade (12:10-12:40). As of right now the dates for parents or guardians to come up and eat lunch with their children are: Dec. 12th Jan. 9th Feb. 13th Mar. 6th Apr. 11th (Tuesday) May 8th Respectfully, Kenneth O. Dykes

Dear GJM Parents/Guardians, This Friday, Kona Ice will be on campus beginning at 1:30 p.m. You can pre-pay on line or your child can pay when they arrive. If your child is paying on-sight it is best for them to have the exact amount as that helps the lines move more quickly.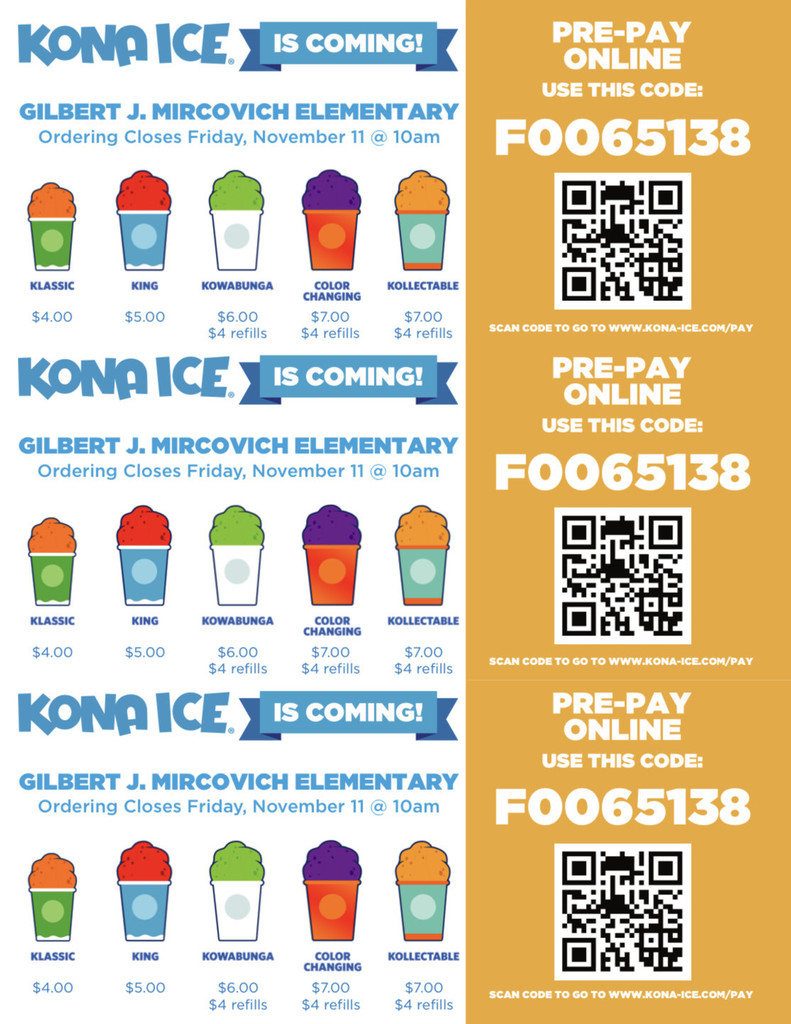 We invite all Veterans to join us for our special Veterans Day Ceremony on Friday at 8:30 AM.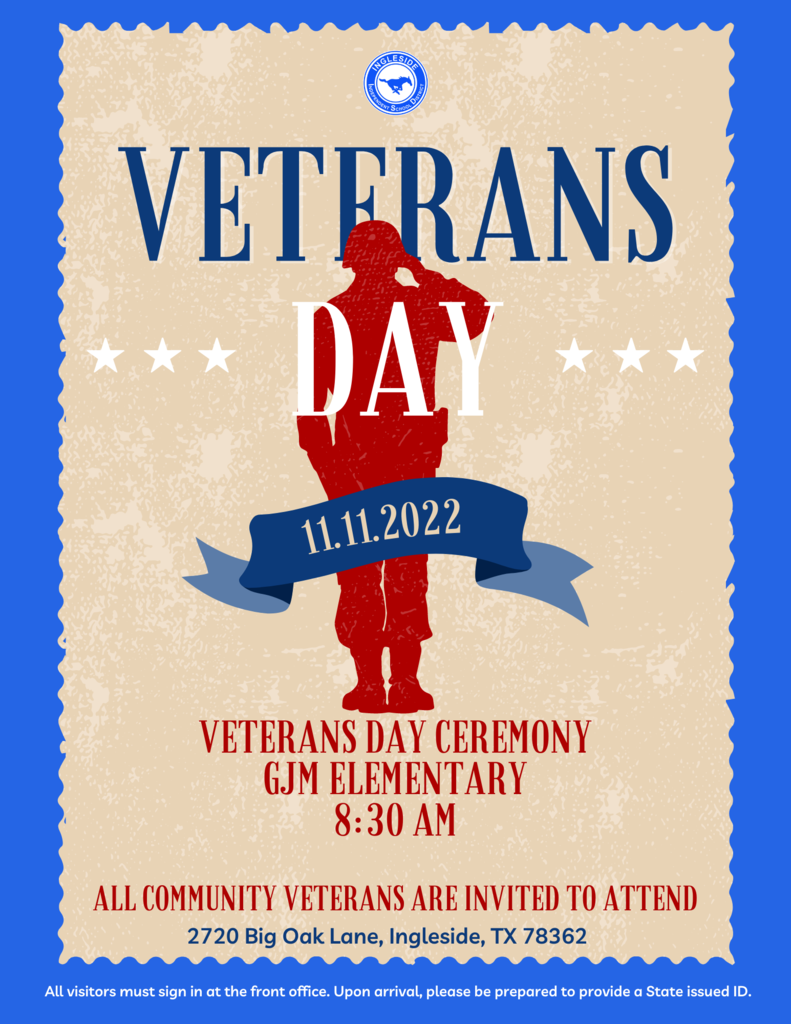 Power has been restored at the campus. We thank all parents for their patience and understanding this morning. Stay safe and dry today, Mustangs!
We have been informed that there is a power outage at GJM Elementary. This is the only campus that is affected. All other campuses have power. We are working with AEP to get the power restored, at this time anticipated restoration is at 9:00 AM. To prevent interruption for parents who do not have alternate plans for morning drop off, we will still be holding classes as regularly scheduled.
✋🧼NOTES FROM THE NURSE: You can help yourself and your loved ones stay healthy by washing your hands often, especially during key times when you are likely to get and spread germs.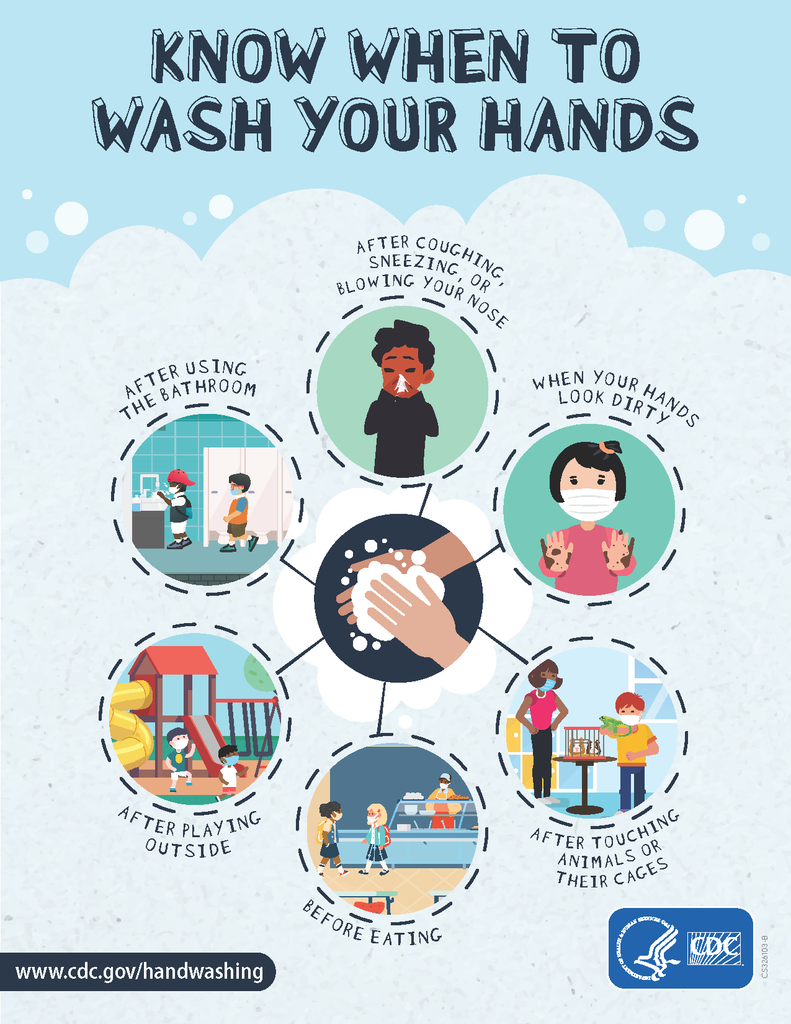 UPCOMING CHANGES FOR SCHOOL MEALS: It is important that we provide you with the most up-to-date information so you may plan accordingly for the upcoming 2022-2023 school year. As you may already be aware, the federal government allowed Ingleside ISD and many other school districts across our region to offer free meals to all students after Hurricane Harvey and during the pandemic. However, Congress did not extend this benefit for schools across the state for the 22-23 school year. This means that families that are eligible for free or reduced-price meals must apply to receive them, and all other students must pay full price for their meals. The application process for free and reduced-price meals opens on July 1st; at that time we will know what student meal prices will be set at. It is important that families apply for free or reduced-price meals during registration for their child prior to the start of school. The application will be included in the registration packet. If you have any additional questions, please contact your child's respective campus.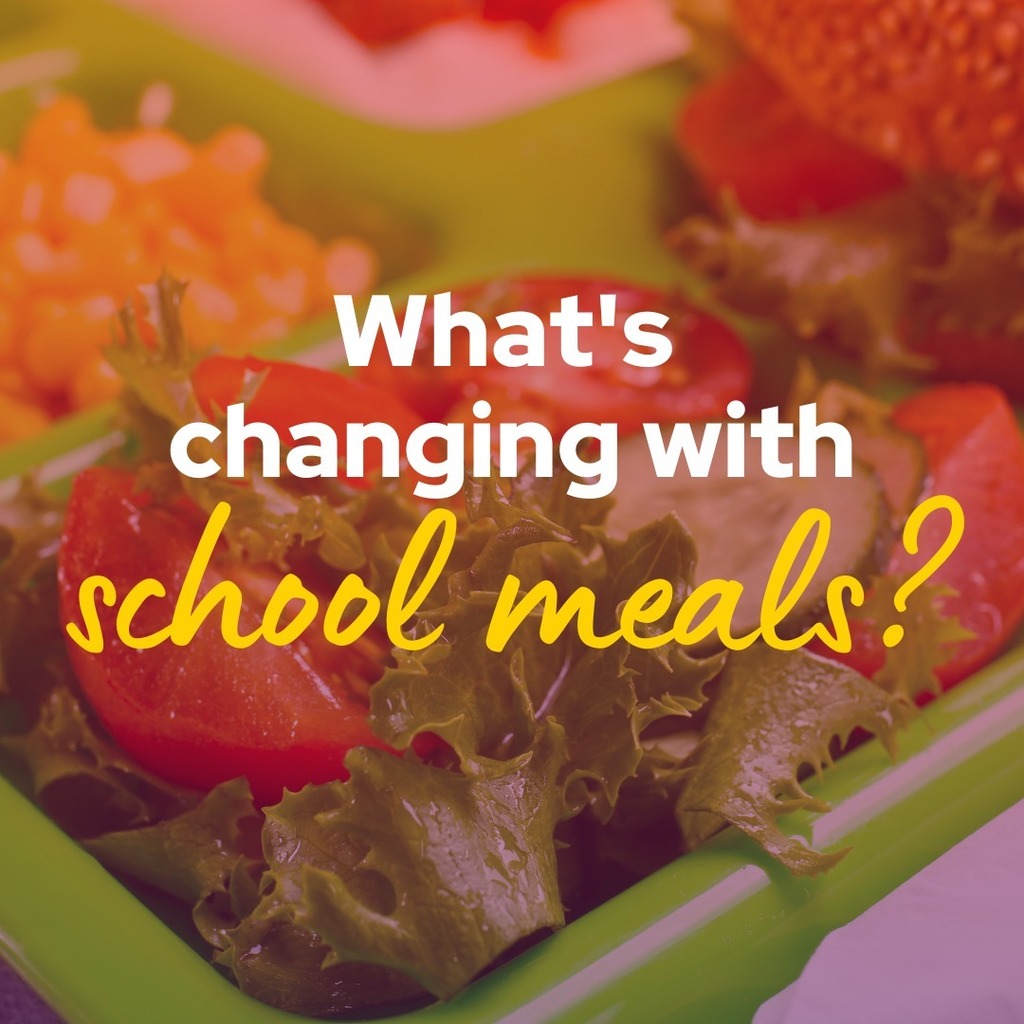 SAVE THE DATE 🗓: Meet the Teacher will be August 10th from 5:00- 6:30 PM.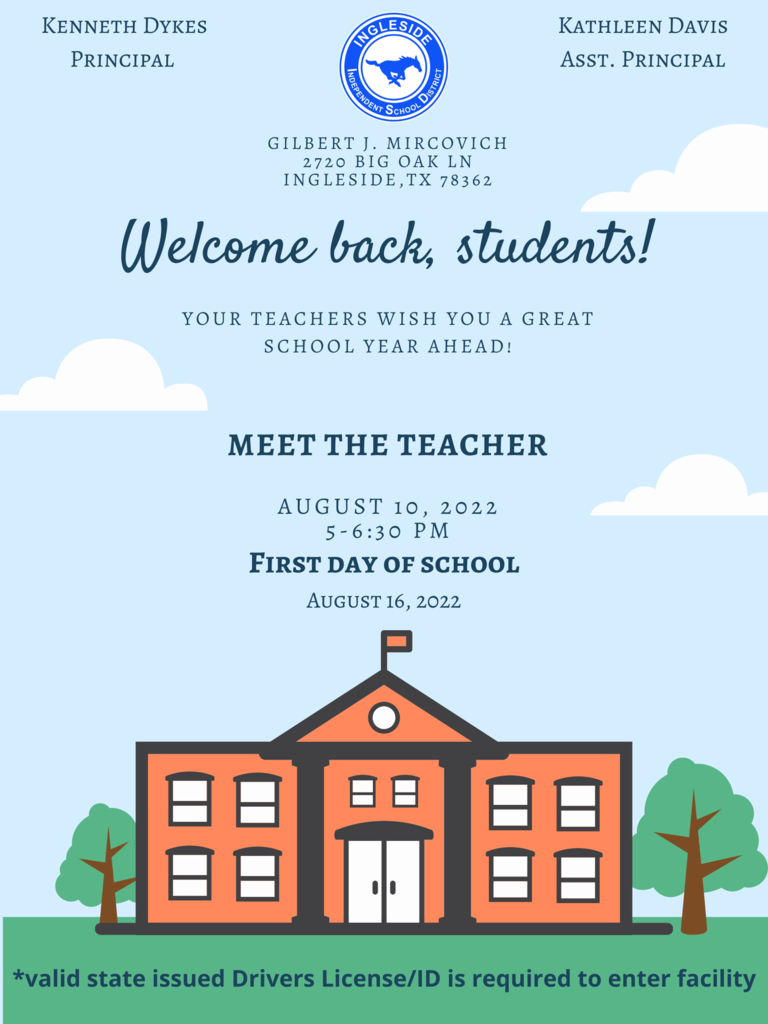 School Supply List for 22-23 School Year